Blest Be the Tie That Binds Our Hearts in Christian Love
What fellowship is like Christian fellowship? We work together with one mind and one heart! Our ministry partners and volunteers make Discipleship Unlimited a ministry of love. Your prayers and letters of encouragement lift us up. Your generous support provides books, audio-visual equipment, and committed staff to implement this movement. You've helped us in our aftercare endeavors and with our Reignite Retreat.
2015 Was the Best Year Ever!
God is filling the hearts of volunteers as they work long and hard to bring truths that set captives free. Between 100 and 200 volunteers are in our dorms and chapels weekly, using their spiritual gifts. A frequent comment we hear is "We get far more than we could ever give." That's how God gives back to giving hearts.
God is leaning down and showing our women in white that He hears and He cares. The women are fervently interceding for their unit: praying for both officers and for each other. Families are being reunited. Units are not only hearing the good news, but they are seeing transformation. The Murray Faith dorm produced a play and presented it in the chapel. They persevered through many challenges, and again we saw the results of steadfast trust in the One who can do all things.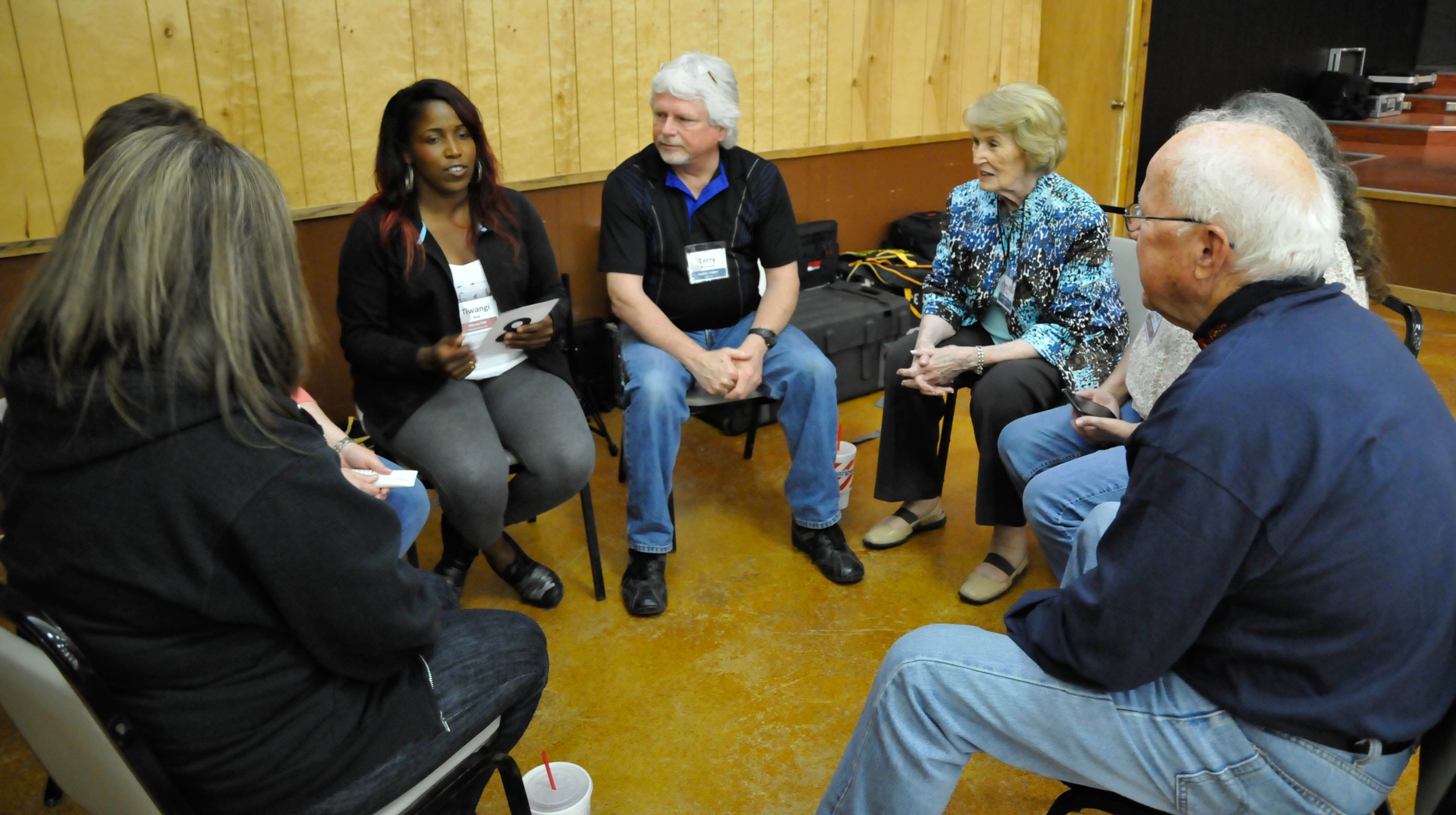 Our women are praying for ministries all over the world. Several of our dorms have been praying for two young brothers traveling around the world. Their goal is to relate to the homeless, come alongside missionaries and encourage them, and to bond as brothers. Joshua and Jordan came home from South Africa for Christmas Eve and spent it with us at Hilltop Trusty Camp. Eighty percent of the women turned out to hear of answered prayer. Through answered prayer, more prayer is generated.
Our Christmas gift ministry gave us opportunity to share the most glorious news ever announced. Receiving gifts is a new experience for some of our ladies. Toiletries are given, and the women are extremely grateful.
The highlight for me was again sharing Christmas day with the women in white and my son Terry, his wife Jean, my grandson Jake, and volunteers. We are family together. We were at Mountain View where it all started and women can be incarcerated for years. As the women arrived in the chapel, we heard over and over "Thank you for being our family and being together with us today."
THERE IS NO FAMILY LIKE GOD'S FAMILY!
THE FELLOWSHIP OF KINDRED SOULS IS LIKE TO THAT ABOVE!
THANK YOU FROM THE DEPTH OF OUR HEARTS FOR 2015!
Linda,Terry, and the Discipleship staff and amazing volunteers